Happy Tuesday everyone! I hope you are well and surviving the week. It was raining cats and dogs here in SoCal. From the weather forecast, we're not in the clear until Thursday so pull out your raincoats and umbrellas…be sure to dust them off

Here is Tuesday's Throwdown:
Westside Weather:
Santa Monica, CA


59°F
Current: Overcast
Wind: N at 0 mph
Humidity: 75%
Beverly Hills, CA
57°F
Current: Cloudy
Wind: E at 2 mph
Humidity: 76%
Malibu, CA
51°F
Current: Cloudy
Wind: E at 6 mph
Humidity: 86%
Brentwood, CA
60°F
Current: Cloudy
Wind: E at 3 mph
Humidity: 72%
Pacific Palisades, CA
59°F
Current: Cloudy
Wind: N at 0 mph
Humidity: 75%
Featured Property:
2 beds, 2 full baths
Size: 1,155 sq ft
Lot size: n/a
Year built: 1963
Parking spots: 1
Walk Score ® : 45
How To of the Day:
Top Stories via Google News:
Places to See: Grand Turk Island, British West Indies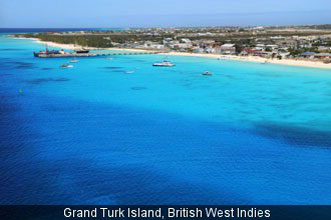 Perhaps you should fly to Turks and Caicos when you're ready to go deep, as these island waters are home to world-famous coral reefs. Trips to the Turks and Caicos Islands peak in typical Caribbean time: December through April. Otherwise, hurricanes are frequent visitors here, so check the forecast before booking your trip between June and November.
Westside Properties is a full-service real estate boutique brokerage base
d in Pacific Palisades serving the entire Westside of Los Angeles. We proudly represent the finest properties throughout the Westside.
We work as a team and combine our extensive real estate experience, powerful resources and connections to benefit you whether you are looking you buy or sell a home in today's exciting and lucrative real estate market.
Call us now to get started on the road to buying or selling your next home.
To preview the finest real estate and the best deals on the Westside of Los Angeles including Pacific Palisades, Santa Monica, Malibu, Brentwood, Bel Air, Beverly Hills, Westwood, Century City, Marina Del Rey & Mar Vista please visit our website:
http://www.westsidehomefinder.com/
When you are ready to view the properties or just have a question,
please
contact us
: 310.459.8191
or
info@wsprops.com
Search for homes in your city: